solar tubular skylights illuminates the underground space
Solar Tubular Skylights can extend all tubular views over the length and depth of the underground space, allowing gas stations, factories and workshops to offer natural lighting and underground lighting. For flammable and explosive sites and power supply sites, Solar Tubular Skylights could also offer a security lighting option.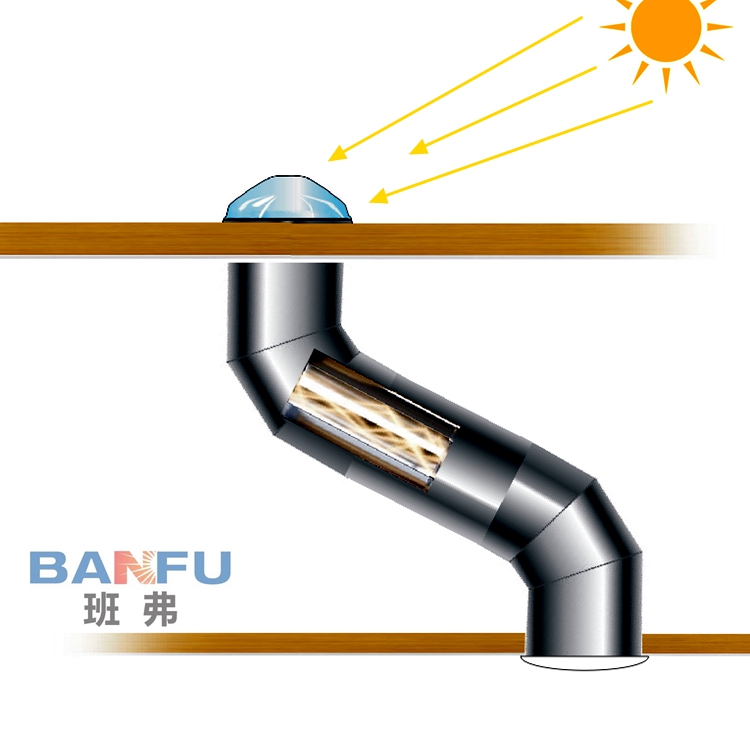 All above are the characteristics of solar Tubular Skylights and tubular applications. In underground building space, especially over special building sites, solar Tubular Skylights plays a very important role. The overall lighting system has no glare and long service life, compared with traditional lighting systems, It CAN REALIZE ONCE INVESTMENT, INFINITE USE, ZERO MAINTENANCE AND SO ON MANY CHARACTERISTICS, PLAY AN INDISPENSABLE ROLE IN OUR UNDERGROUND space lighting.
solar tubular skylights of the lighting system technology is mature, has been widely used in all kinds of construction of underground space, with optical technology lighting device to collect using natural sunlight, the daylighting of the lighting equipment of high efficiency, whether sunny or rainy day, early in the morning or evening can guarantee the daylighting effect, overall light lighting system is of beautiful appearance, convenient construction, It can be perfectly combined with underground building space and green engineering,It helps to improve the quality of underground buildings, and the energy saving score of green buildings is one of the synthetic plus points.