Development course Of Natural light sun tunnel skylight
Before the appearance of Natural light sun tunnel skylight, skylight lighting was widely used in large factories, but it had some defects such as local concentrating phenomenon. However, the lighting effect of Natural light sun tunnel skylight will not change due to the change of the Angle of light incidence, and the irradiation area is large, the emerging light is uniform, there is no glare, and there will be no local concentrating phenomenon. skylight is limited by the structure of indoor ceiling and transmission distance, and the lighting area is relatively large, which makes installation difficult and waterproof difficult. However, Natural light sun tunnel skylight has different installation methods and waterproof measures for different roofs, which is not affected by indoor ceiling structure. In terms of light transmission, transmission distance of 280mm small aperture Natural light lighting can be about 6m, transmission distance of 530mm, 740mm large aperture natural light sun tunnel tunnel skylight can be more than 15m-20M, and can also use bend pipe, This makes the installation of the system more flexible and adaptable.
In terms of Natural light sun tunnel skylight, the bigger the aperture is, the better. It is also necessary to evaluate the ratio of the opening area of the roof, light flux, transmission efficiency and other factors.
In recent years, people pay more and more attention to environmental problems due to the increasing shortage of energy supply. In the late 1980s, the United States first invented Natural light sun tunnel skylight, which was applied to residential buildings in the 1990s. Because of its obvious lighting effect and low cost, it is widely publicized.
Natural light sun tunnel skylight was introduced to China in recent years. After local improvement, it has attracted more and more attention in China and is widely used. Its products are widely used in a variety of occasions, such as large sports venues and public buildings as well as office buildings, residences, shops, hotels, daytime dark rooms or basement, underground garage lighting and other buildings.
Scope of application
Mainly used in single-storey buildings, the top floor or basement of multi-storey buildings, the dark side of buildings and so on. These include large sports stadiums and public buildings, factories, workshops, villas, underground garages, tunnels, fuel stations, inflammable and explosive sites, and places without electricity.
Apple's flagship Apple Fifth Avenue store, which just announced its reopening on Sept. 20, has a Natural light sun tunnel skylight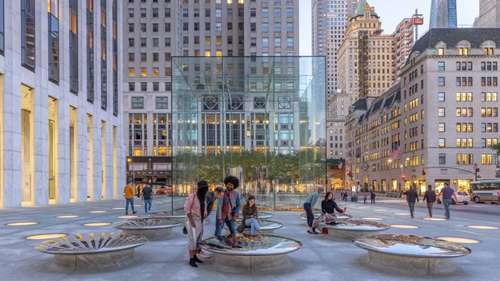 In the public square, nine Skylenses are lined up on either side of the cube. The curved lines and mirror design make them both decorative and functional, allowing visitors to sit comfortably on them, and the built-in circulating cooling system underneath ensures that the sculptures are not frosted in winter and can be used year-round.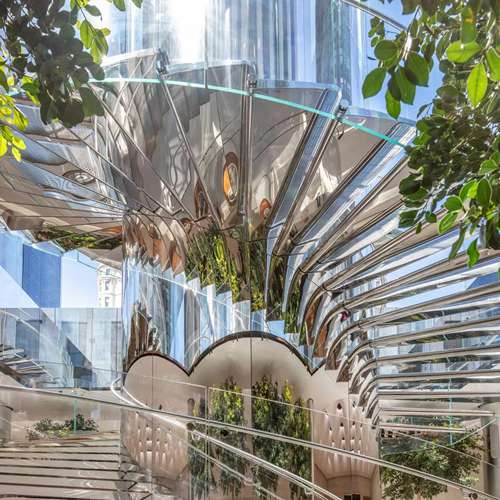 Around the sculptures are 62 round lights embedded in the ground. At night, these lights illuminate the square, and in the morning, they bring natural light into the Apple Store, which is located underground, filling the interior with natural light.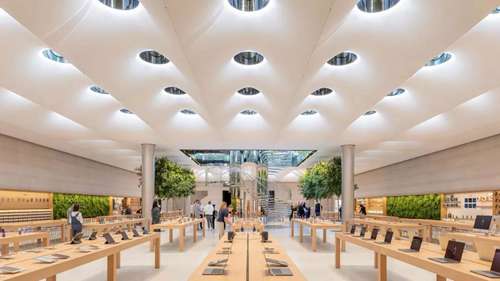 The sculptures and 62 round lights are "skylights" that channel natural light into the underground Apple Store. Paired with a "cloud" backlit ceiling made of curved fabric, the indoor lighting is designed to blend artificial and natural light throughout the day to adapt to daylight tones at different times of day. Even in low light conditions, the intensity of the light around the skylights can be automatically adjusted to create a feeling of natural light flooding the interior.