Brighten Every Moment - BANFU Light Guide Tube Skylight System
The recent heavy rainfall across the country has caused flooding and power outages in several areas, leaving homes and businesses in the dark. Without electricity, traditional lighting sources become ineffective, making it difficult to carry out daily activities. However, in situations like these, the BANFU Light Guide Tube Skylight System shines with its distinct advantages over conventional lighting fixtures.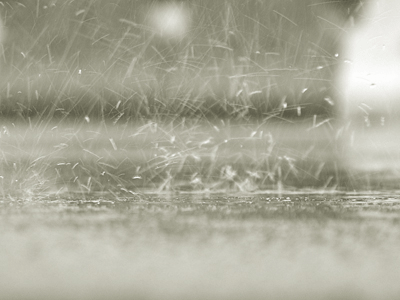 Efficient Lighting Without Electricity:
The BANFU Light Guide Tube Skylight System efficiently harnesses natural light to illuminate your spaces without the need for electricity. This innovative system delivers abundant natural light indoors, ensuring a bright and comfortable environment even on cloudy or rainy days. Say goodbye to dimly lit rooms and embrace the beauty of natural light.
Weather-resistant Design:
You might wonder if the Light Guide Tube Skylight System can withstand heavy rainfall. The answer is an emphatic yes. BANFU offers various rainproof features, including rain caps, rain shields, and rain bases. The skylight system itself is designed with triple-sealed technology, enhancing its waterproof capabilities. Its unique channeling design prevents rainwater from entering the system, while the self-cleaning function of the light cover prevents water accumulation.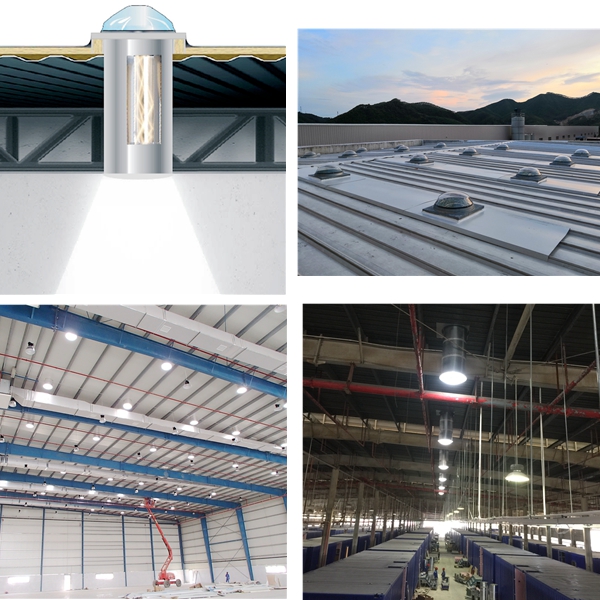 Durability and Safety:
The BANFU Light Guide Tube Skylight System has undergone rigorous testing for strength, load-bearing capacity, and impact resistance. The ball and diamond-shaped light covers are made of PC material with double-sided UV coating, providing excellent friction resistance and sealing properties. The flat light cover consists of double-layer laminated tempered glass, capable of withstanding the weight of fire engines. With a lifespan of up to 20 years and no need for regular maintenance, the system minimizes safety hazards and reduces the risk of power-related accidents. It is suitable for schools, hospitals, offices, commercial centers, sports arenas, factories, warehouses, exhibition halls, and more.
Dependable Illumination During Emergencies:
During extreme weather conditions and natural disasters, the BANFU Light Guide Tube Skylight System proves its worth in offering reliable, electricity-free lighting solutions. Its components are tightly sealed, and the product has undergone tests for wind pressure resistance, airtightness, watertightness, and snow pressure. In the face of adversity, the Light Guide Tube Skylight System often stands strong, providing crucial illumination when traditional power systems fail. When other lights go out, these devices serve as beacons of hope. BANFU is dedicated to standing by users in difficult times and helping rebuild communities, hoping for brighter days ahead.
With the BANFU Light Guide Tube Skylight System, you can keep your spaces bright and vibrant, even during power outages caused by heavy rainfall. This innovative solution brings in natural light without relying on electricity, ensuring a pleasant and well-lit environment. Its weather-resistant design, durability, and ability to provide dependable illumination during emergencies make it an indispensable addition to any space. Choose BANFU and brighten every moment, no matter the weather.