BANFU light shade by thermoplastic acrylic/polycarbonate film.Pervious to light, not easy to break, lightweight, saving energy etc. Characteristics. And can design according to customer requirements of different shape and color.
In the market at present most of the light shade adopts acrylic fiber materials, we strongly recommend the use of polycarbonate material, this is because:

1, according to German DIN18032 throwing ball test, the impact strength of polycarbonate material for 15 to 20 times that of ordinary acrylic materials, that is the same thickness is 250 times that of the common glass, have
the effect of the bulletproof.
2, the unique light weight and high strength allows the design with the least amount of material support.
3, ultraviolet resistant layer of polycarbonate material, completely will potentially harmful uv filters out, within the
scope of the visible spectrum, according to the thickness of the film and color, mask by 88% of the light, by preventing the dazzling light, create a comfortable living space.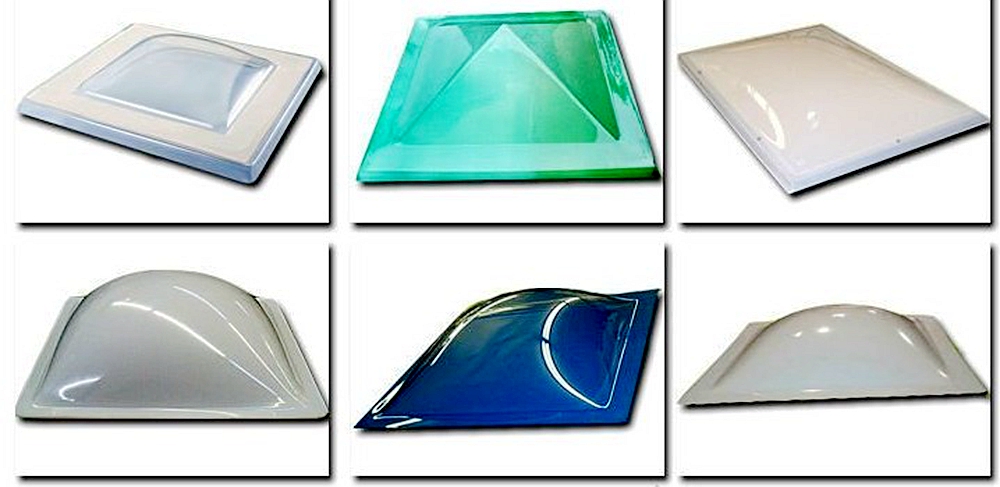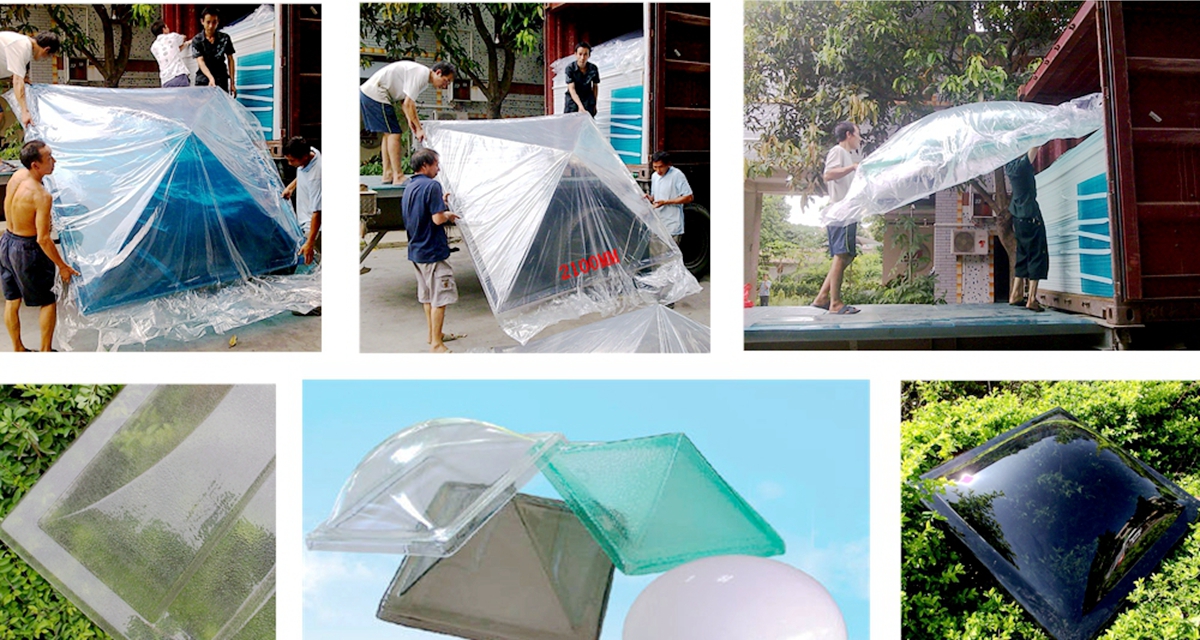 advantage
1.Nice appearance, unique shape, pervious to light quality, easy to install.
2. It is not easy broken, the extent of the PC board is almost unbreakable, safe and reliable, impact resistant ability is 250 times of the same glass.
3. Save energy - summer heat insulation and winter heat preservation, heat insulation efficiency between 7% and 25% higher than the same thickness of glass.
4., light in weight, save transportation, unloading, installation and support framework cost.As 50% of the thickness of the glass.
5. High sound insulation, noise isolation, than the same thickness of glass and organic glass has a better sound insulation.
6. Flexible, flexible design, simple installation, can be cold bending and hot bending.
7. Difficult combustio sex - provide fire safety, don't release during burning gas, evacuated after fire.
dome skylight shade custom shape

Product Introduction:
1. Thermoforming: use PC/PMMA sheet to process dome skylight, lampchimney,electricity meter box lid, electricity cover,and the shapes alike.
2. Carving products: suitable for cutting PC products, cut into square, hole drilling and other irregular shaped products, suitable for electrical appliances industry, visual windows, the high-precision requirement industry, the maximum processing size: 1220 *2440 mm.
3. Laser cutting: suitable for PMMA product cutting, round shaped cutting,square cutting, drilling and other irregular
products process, the maximum processing size: 1220 * 1220 mm.
4. Cold-bending product: suitable for PC/PMMA sheet right angle bending, Tshaped corrugated tile bending, rapid production for small batch, multi-waves shaped products
5. PC crystal chips: suitable for crystal roller shutter door.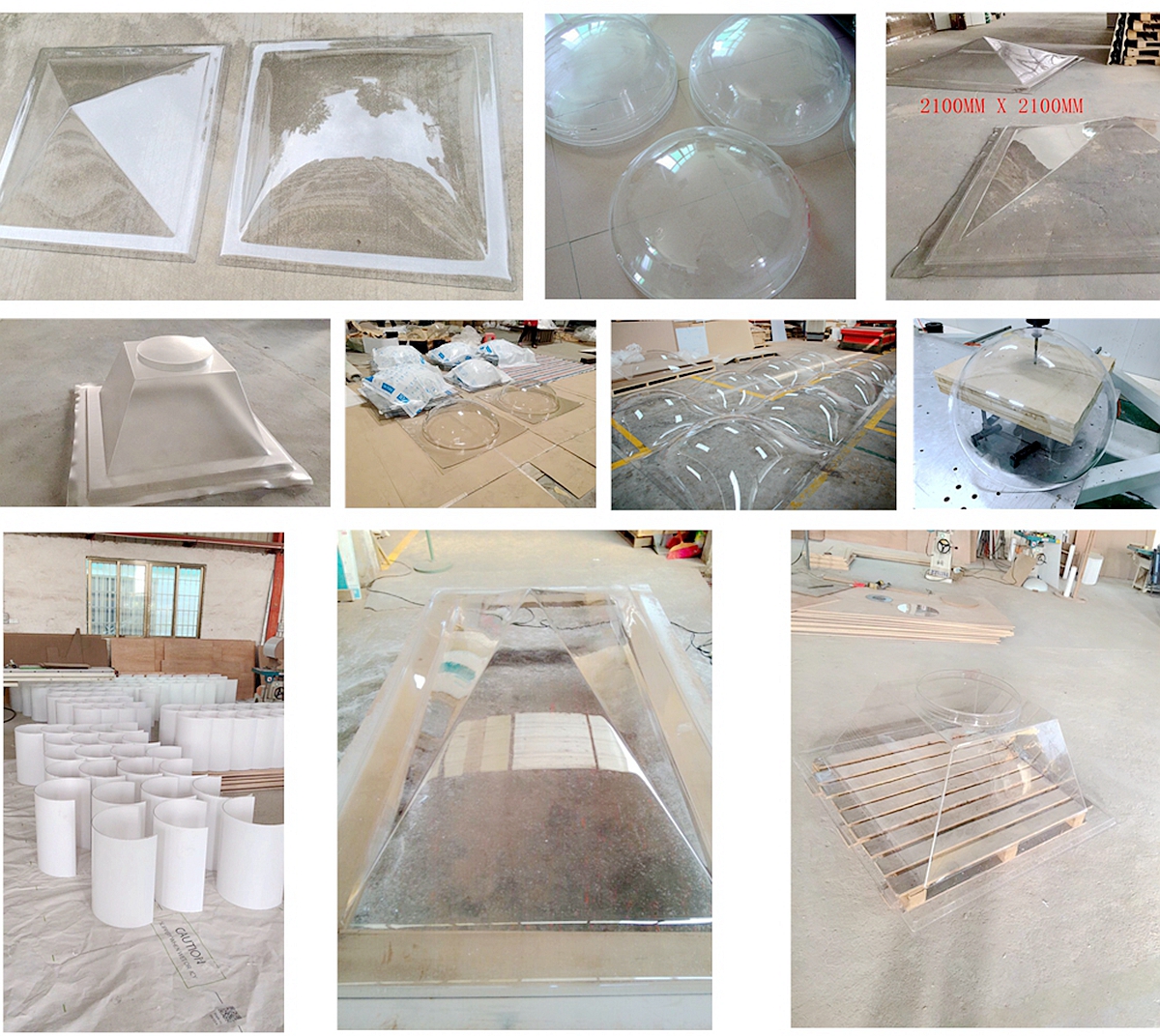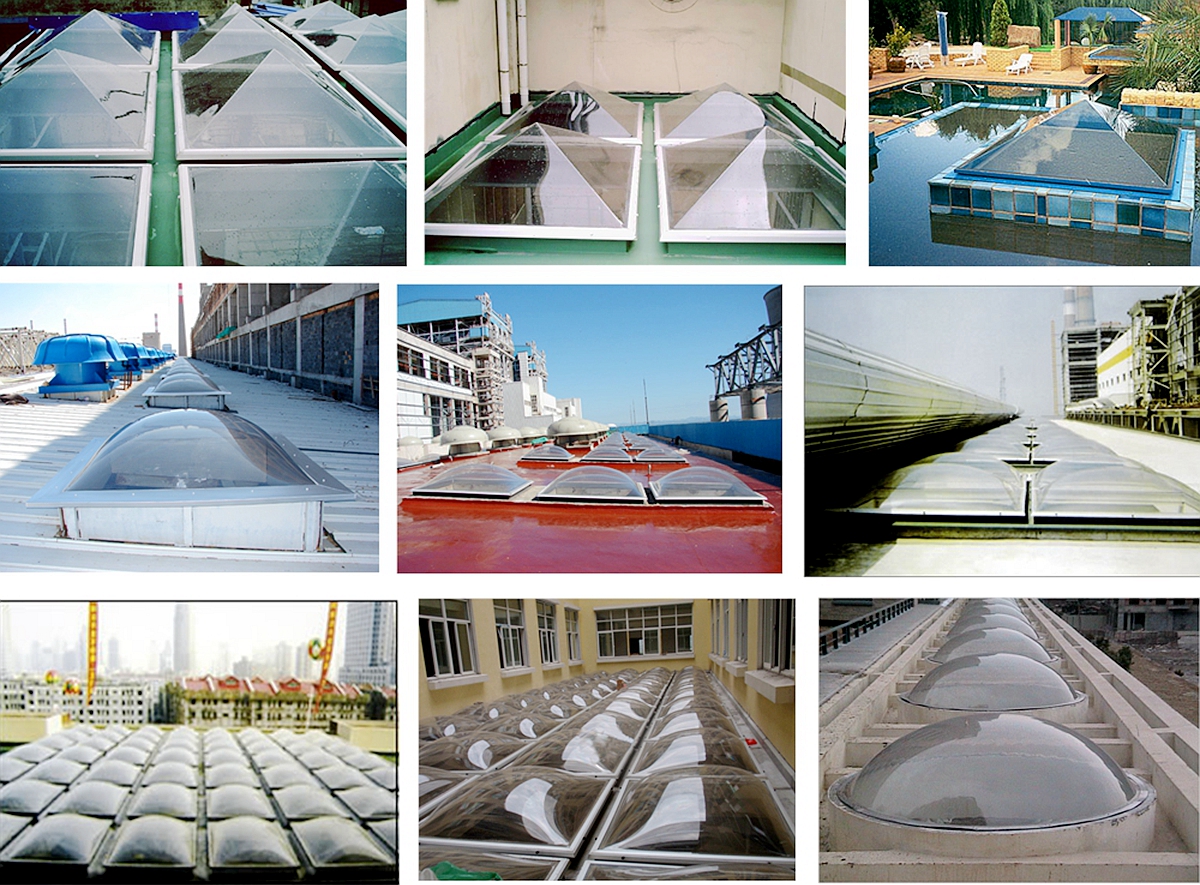 Product Feature:
Light in weight, high strength, impact resistance, no breakage,
bulletproof,ultraviolet ray release, good sky light performance, non-discoloring, allweather outdoor use, long time quality guarantee.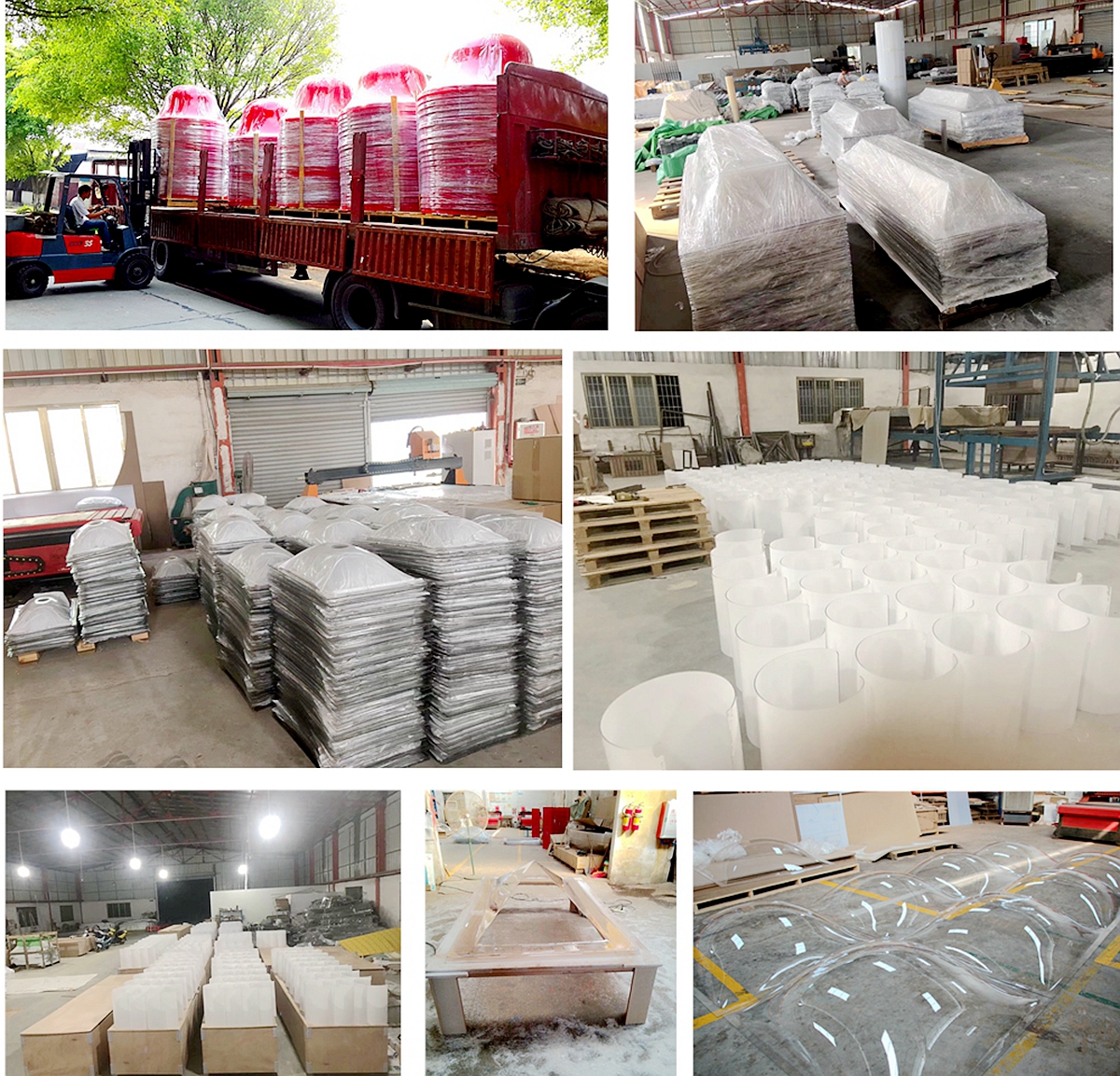 Thank you for your interest in our solar tubular skylights.
Besides solar tubular skylights, there are more innovative lighting products from BANFU. Please feel free to send us inquiry for more details.
Click to view more from Home Page