Solar Led panel light bring you light without additional power fare.
A solar panel locate on your roof, wall or any places where can absorb sunshine; a LED panel light inside room, these two was connected by a cable. It was controlled by a radar sensor, it lights on when guys near around and lights off when nobody around.
No need to destroy the roof structure, and very easy installation for the Solar Led panel light.
Components
1.16w Polycrystalline Solar Module (350x349x25mm):
2.LED panel light (300 x300x20mm) light are/a 10m2
3.Lithium Battery Kit inbuilt, provide 6 hours lighting when no sun
4.Radar sensor for controlling light on or off when human around or left.
5.10m long connecting cable。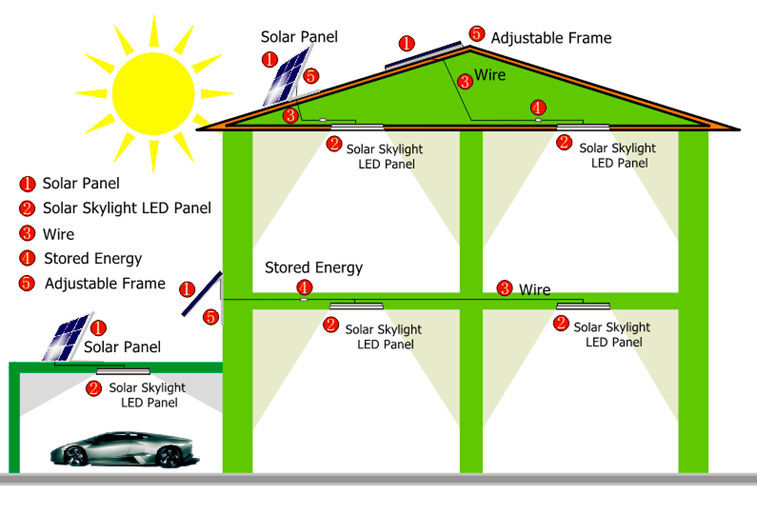 Application:
Bedrooms and media rooms • Offices
• Rooms with limited natural light • Schools and child care institutions
• Entrances • Shops
• Hallways • Clinics and doctors surgeries
• Walk in robes • Change rooms
• Internal toilets and bathrooms • Factories
• Pantries • Gymnasiums
• Laundries • Sheds and stables
• Garages • Storage facilities