Our new modular range of floodlights consists of one to twenty 50W LED modules giving 50W, 100W, 150W , 200W, 400W, 600W and 1000W models. They are suitable for both indoor and outdoor applications. They are good for large warehouses, workshops, building sites, tunels, building facades, advertising billboards, landscape lighting and any large areas that need good and uniform lighting. Mean Well LED driver with efficient aluminium cooling ensure long life for these 110-130 lm/W lights. All reflectors are IP65 and come with a 5-year warranty.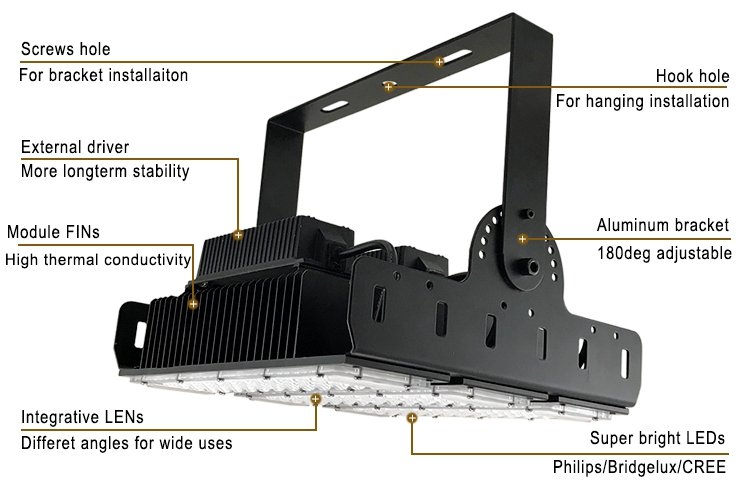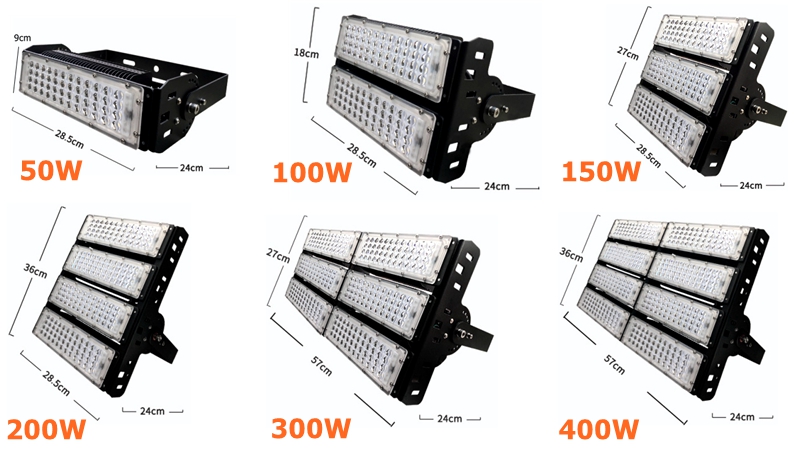 Product Detial
*Driver box with vent for better heat dissipation
*More modules are available for higher power to 1000Watt
*Housing material of Modular tunnel light:
*The heat-sink are pure 6063 aluminum material.
*The driver box and the bracket part are galvanized with painting, double protection from corrosion.
*The whole housing can resist corrosion for at least 5 years even installed beside seas.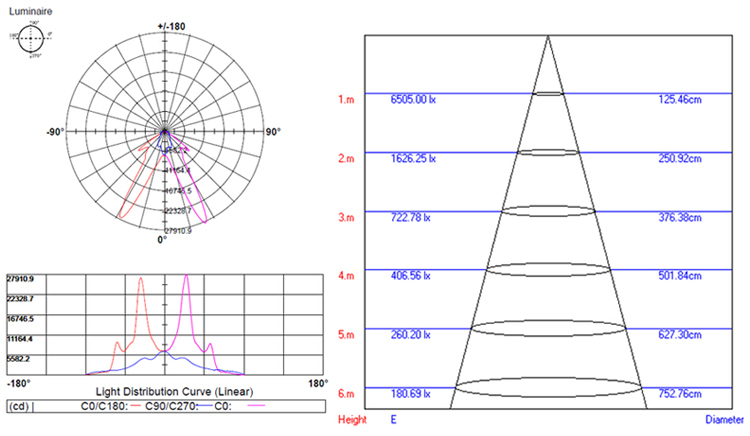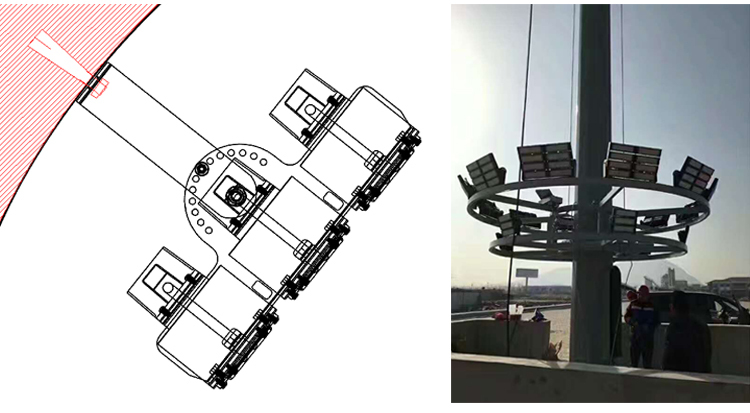 CLASSIC APPLICATION